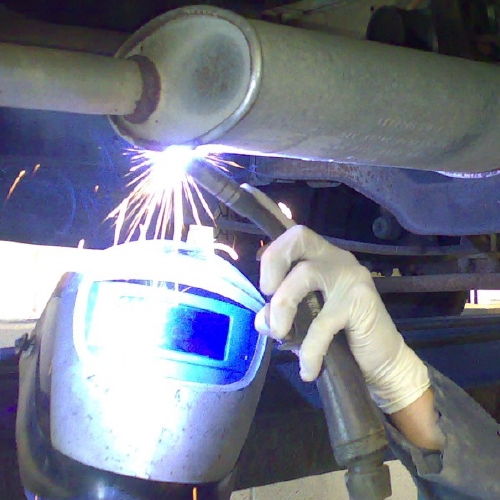 Cotswold Accident Repairs offer a comprehensive welding service and we can save you money by repairing your car rather than fitting expensive new parts. Whether it is accidental damage, corrosion or MOT welding, we can often restore parts to a serviceable condition.
Restoring an older vehicle? With a wide experience of vehicle restoration, we could help you with your project.
For a no obligation assessment of your vehicle please call and see us.
A welding repair: before...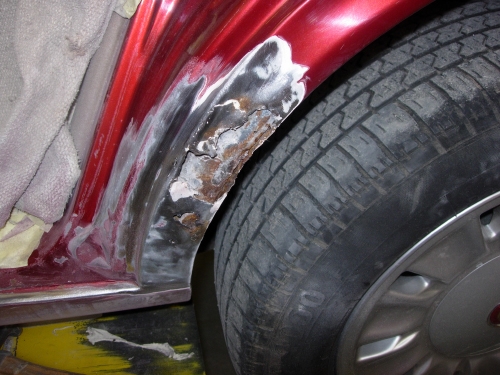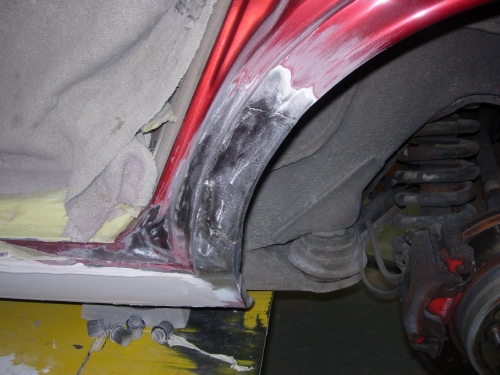 Just a line to thank you for the repairs to "Foxy". Not many appreciate the alchemy of art and science needed to recreate the complex contours of a deformed panel. Sheer brilliance I think. And thank you Mark for a perfect repair/respray on the nearside wing mirror pod. I did not ask for this, but you were good enough to include it in the work. A very nice touch and a bonus for me, much appreciated as was the wash and vacuum...
... It is always a treat to deal with a company like yours and refreshing indeed to speak to people who have the customer at heart. A sharp contrast to the modern "Call Centre", which seems to pass for service these days. My thanks to all the Team for a great job. Terry J Reeves